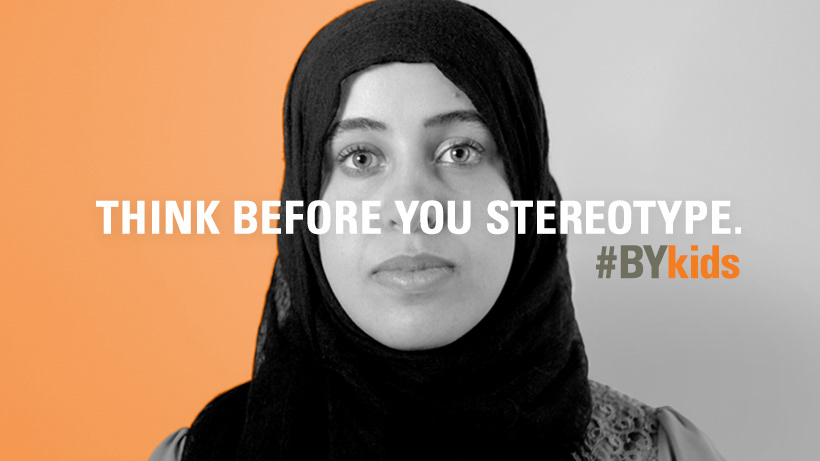 This PSA illustrates implicit bias in seconds. Who among us does not complete the sentence as we imagine? We all need to work to overcome our rush to judgement, particularly online. This social experiment, from Cynthia Herrli and Diana Bosniak shows each of us that we share the problem. Together -- we can work to share the solution.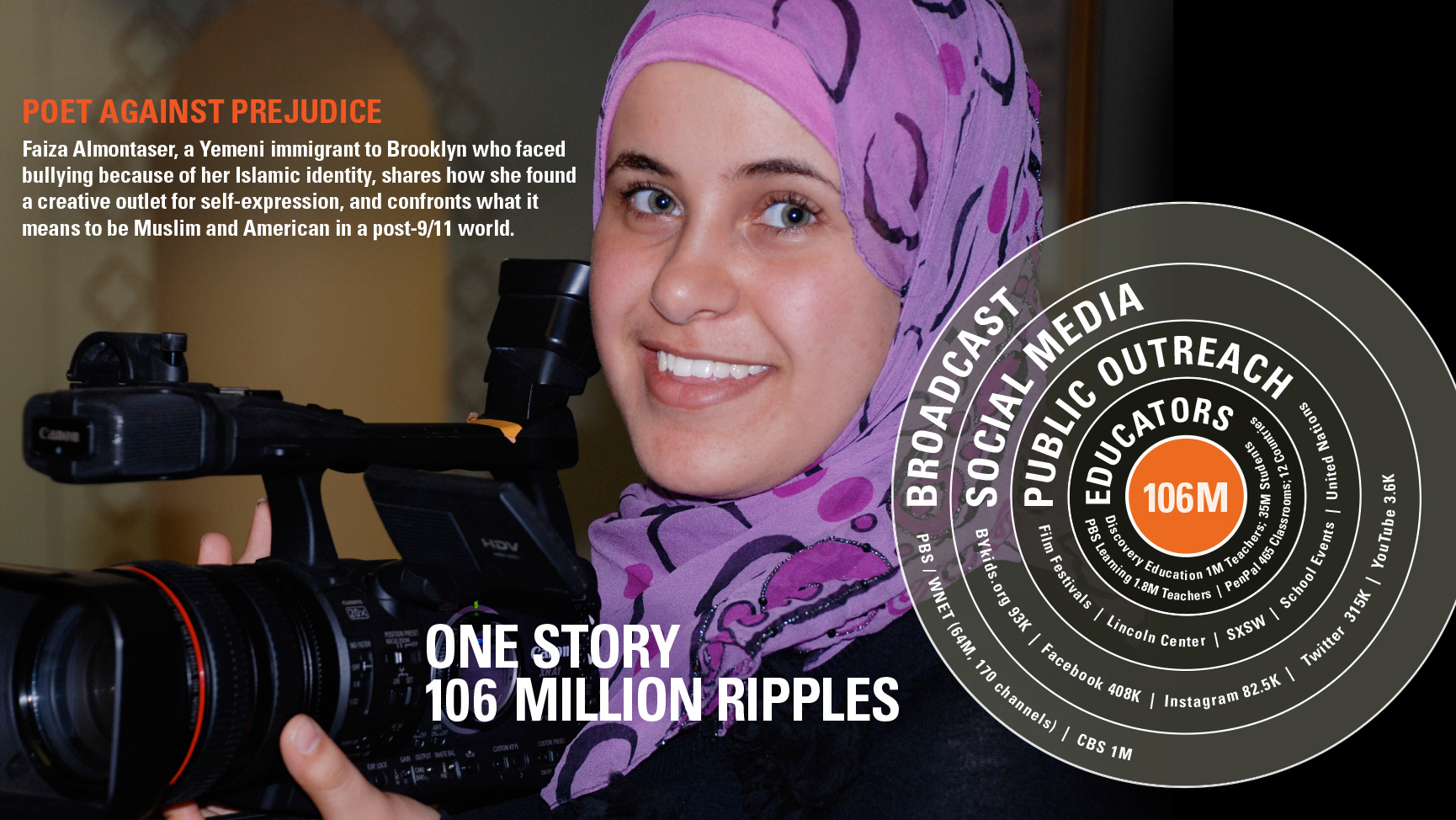 BYkids teaches kids to tell stories in camera. Films air on PBS with a supporting curriculum. We reach half of all American high school students, engaging them to walk a mile in someone else's shoes: a 12 year old girl whose family can no longer sustain themselves growing coffee in Nicaragua; a 15 year old boy in Mozambique who lost both parents to AIDS; above - a 17 year old girl from Yemen, now living in Brooklyn, who was bullied for wearing a hijab.

BYkids teaches kids to make films, and with this infographic, we illustrate that our outputs -- our films, each have 106M outcomes. We create empathy from understanding.

This infographic has enabled BYkids to share the value of our work in seconds. Thanks to Cynthia Herrli for creating this for me, like we did in the good ol days -- from a drawing on a napkin.